Beechcraft Resurgence
For private jet charter advice and prices call our 24 hour expert Flight Team on +44 (0)20 7315 4338, or search for instant estimate prices from your local airport using our flight search:
When Hawker Beechcraft entered bankruptcy in 2012, it seemed that the late 2000's financial crisis had effectively ended the story of one of general aviation's biggest manufacturers.
There was a great deal of uncertainty as to what would happen to the enormous number of Hawker and Beech aircraft currently in service.
However the Beechcraft Corporation emerged from the uncertainty with big plans and a full order book.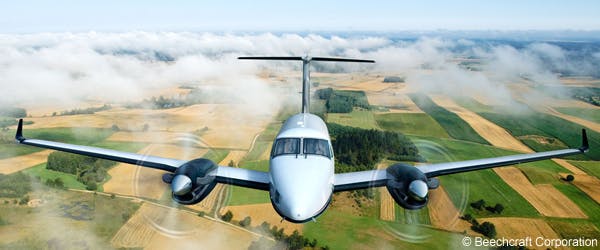 Natural Resource Sector
The expansion of big mining and energy sectors into ever remoter areas of the African, Asian and Australasian continents means that there are rarely concrete or asphalt runways available, and mining camps are often beyond the reach of helicopters.
This has proved to be a major benefit to Beechcraft, whose King Air is seen as the go-to aircraft for getting a generous payload into difficult-to-reach areas. 
Famously championed by The Royal Australian Flying Doctors for its excellent payload, range and durability, the King Air's trusted abilities have seen sales to the natural resource exploration sector rocket.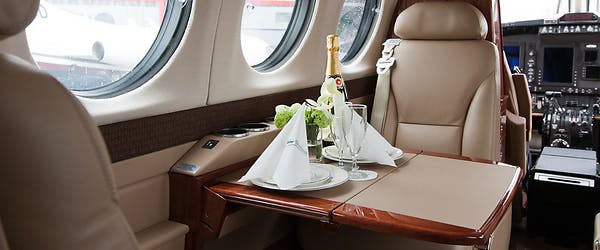 VIP Transport
Additionally, the King Air has garnered sales in the VIP transport sector as well, due to its highly cost-effective per-hourly rates. A new US operator has placed an order for 105 Beech King Air 350i aircraft, to launch into 25-hour card fractional ownership using the aircraft.
This looks a shrewd move in a climate of ever increasing fuel and operating costs, where the fast and comfortable King Air represents significant cost-savings compared with its similar-sized jet rivals from Cessna.
Military
Finally there is still significant military demand for Beechcraft's offerings, again predominantly the King Air range. The aircraft has and will continue to be adapted into numerous military roles, including trainers, radar, surveillance and patrol.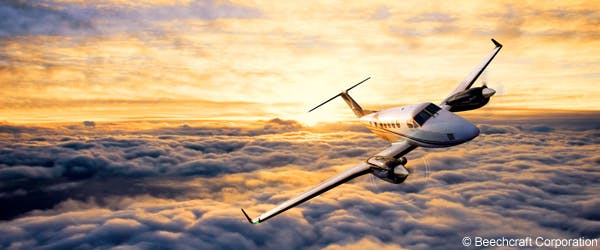 The future for Beechcraft
Beechcraft have recognised that there is still a significant depression in the general aviation aircraft sales market, so the move to focus on light, durable and cost-effective propeller aircraft may just be the key to propelling the company into profit in the coming years.
The King Air remains a world leading aircraft in its sector, and it remains an extremely popular aircraft for charter. With hope, Beechcraft will continue to grow and support the venerable airframe for decades to come.
How to Charter a Beechcraft
For private jet charter prices and advice on chartering a Beechcraft contact PrivateFly or call us on +44 (0)20 7315 4338 (24 hours).