Garmisch-Partenkirchen Ski Resort by Private Jet
Garmisch-Partenkirchen is Germany's No. 1 location for winter sports in Germany. This mountain resort within the Bavarian Alps in southern Germany offers classic snow sports such as skiing and snowboarding but also extraordinary activities including biathlon and ice-skating.
Garmisch-Partenkirchen also offers many off-piste activities: Visiting Germany's highest mountain, Zugspitze, will provide you with unspoiled natural scenery and don't miss the traditional ski jump event on New Year's Day.
To book a private jet or helicopter transfer to Garmisch-Partenkirchen contact PrivateFly or call our expert team 24 hours on +44 (0)20 7315 4447.
RECOMMENDED AIRCRAFT: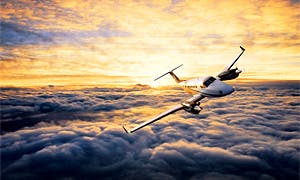 Nearest Private Jet Airport to Garmisch-Partenkirchen: Innsbruck Airport.
London - Innsbruck Airport from £6 100
Aircraft Type: Beechcraft KingAir
Passengers: 7
Flight Time: 2 hours 10 minutes
HOW TO CHARTER A FLIGHT TO Garmisch-Partenkirchen
For a personalised private jet quote or helicopter transfer to Garmisch-Partenkirchen please contact us or call +44 (0)20 7315 4447 (24 hours).